NOW HIRING AT CARE AMBULANCE SERVICE!!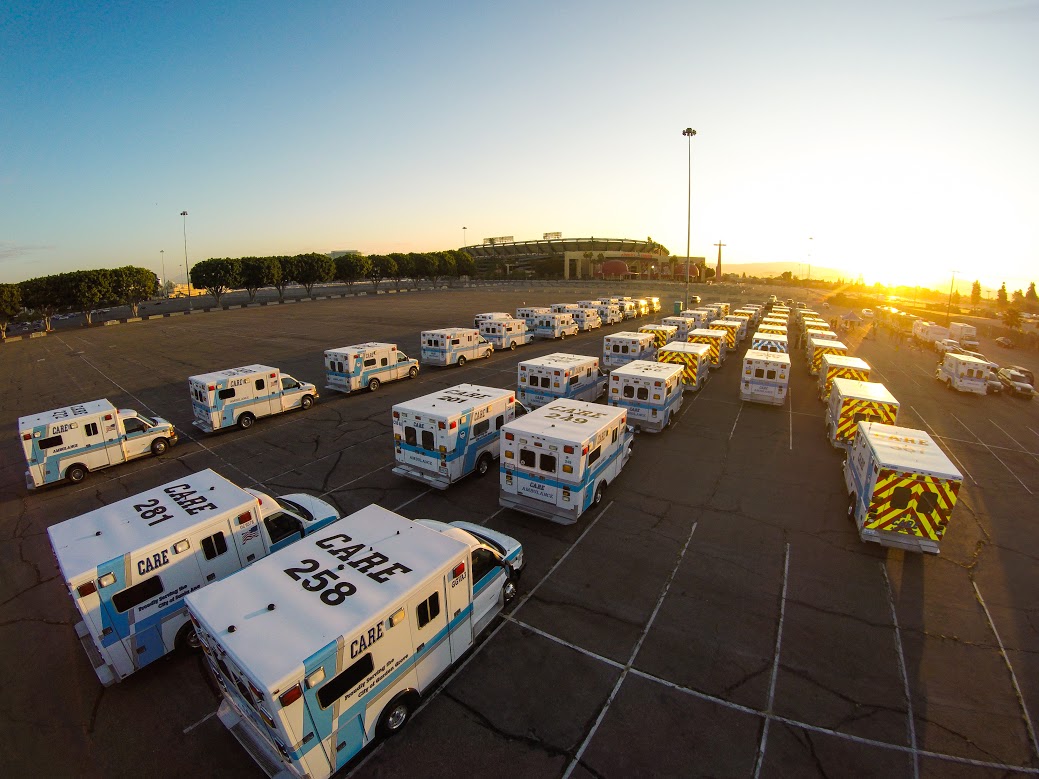 Working at Care Ambulance Service is an incredibly fulfilling and career enhancing experience. Every day is different and every call you run presents a new and exciting challenge. As one of the largest ambulance providers in Southern California, Care EMTs run both emergent (911) and non-emergent calls throughout LA, Orange, and Riverside counties, and our employees rank among the best-of-the-best within EMS. With industry-leading practices and exceptional patient care and service at the forefront , Care offers its employees state-of-the-art equipment and technology, and provides them with exceptional CE training opportunities both on-site and online.
Care EMTs also participate in a variety of disaster relief efforts and auxiliary special events, including Motocross and Monster truck Rallies, Concerts, Anaheim Ducks Games, and much more! Trained to deliver quality patient care and medical service throughout the region, Care EMTs gain invaluable skills which have been proven to serve as the foundation for their entire career. Serving as a strong stepping stone, many of Care's EMTs proudly move on to careers within the fire, law enforcement, and medical professions. The experience gained while working for Care will develop lifelong skills applicable to all walks of life.
APPLY TODAY!
Do you think you have what it takes to be a Care EMT? Join our team of EMS professionals today and we guarantee that we'll put the CARE in your CAREER. Apply now at
careambulance.net