I recently moved states and have begun the arduous reciprocity process. I found out I have to take the NREMT cognitive portion so I've been doing a bit of review just to make sure I'm all up to date. In my review I encountered this lovely question (question 18)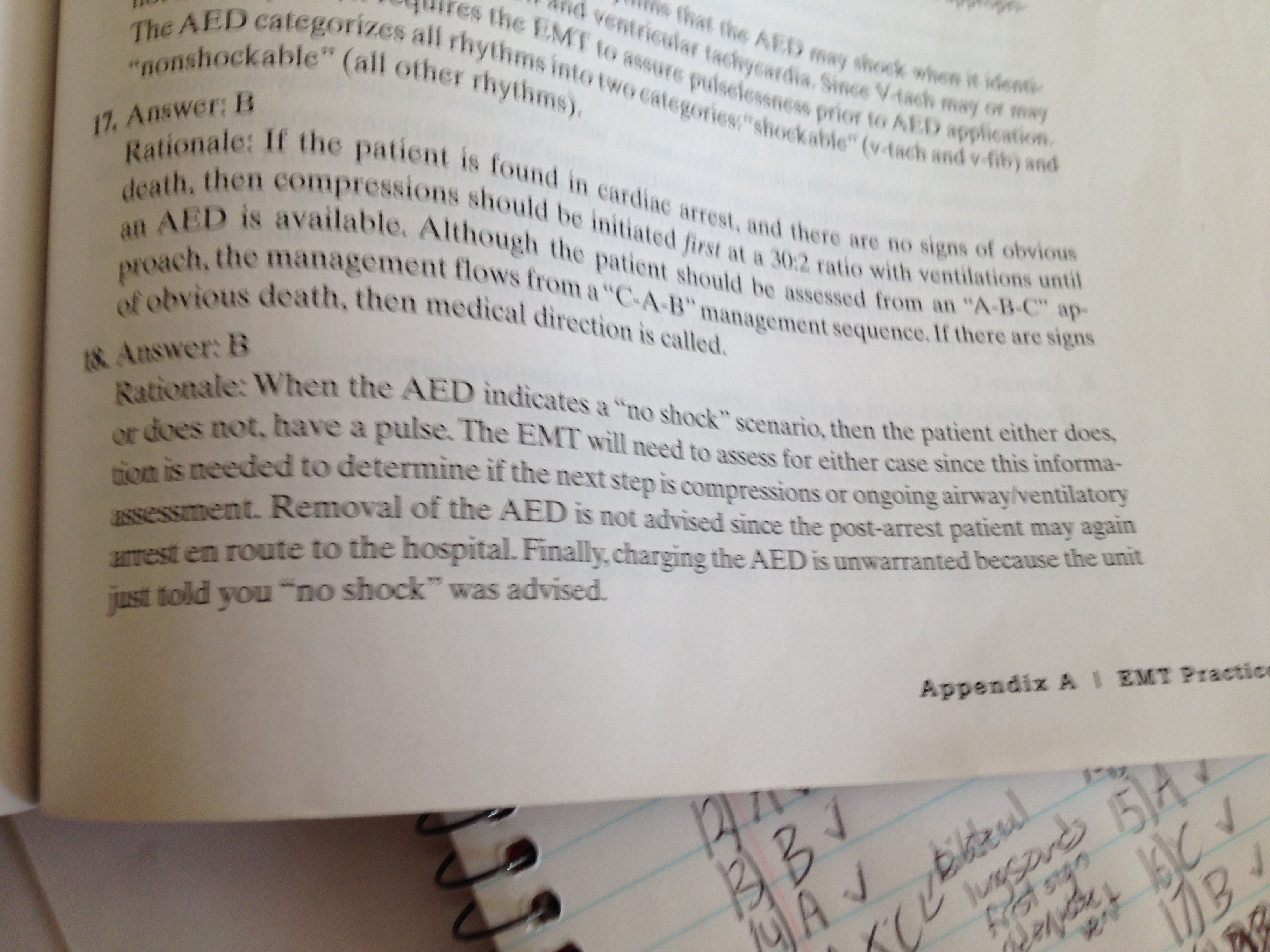 where they seem to be saying if an AED gives you a no shock advised alert you should recheck the pulse and not immediately resume CPR.
This is news to me I was always under the impression you should start pumping the chest the second you get a no shock advised, but now I am questioning everything I know. If it said you are on your third No shock advised sure then you recheck and I've seen local protocols say after the second NSA you should recheck but now I got that last minute test anxiety and have to know the right answer!
Any help for my stupid EMT-B *** would be appreciated haha