We haven't went much on this yet, but we went over mainly ACLS rhythms/protocols, such as PEA/Asystole, Vib/pulseless vtach, Perfusing Vtach, SVT, sympathetic bradycardia.
What drugs or tx used to treat cardiac arrhythmia? Specifically, Atrial flutter, A-fib, PVCs. 2nd degree heart blocks (I and II)
Also, for me personally, it feels like some SVT can look like Vtach. What is a sure way to tell the difference between the two?
For example: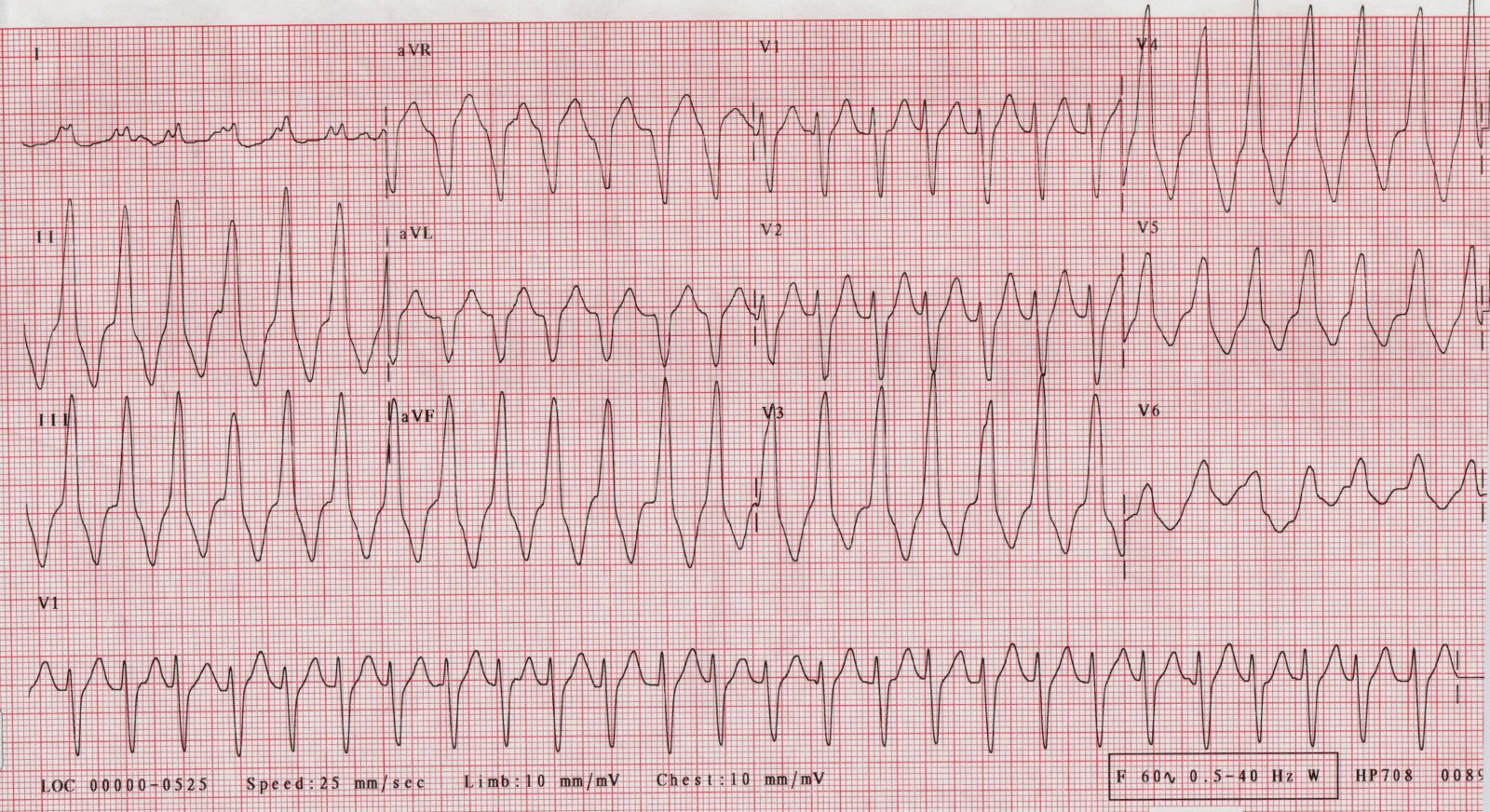 Lead v1 looks alot like SVT and lead II looks alot like Vtach.