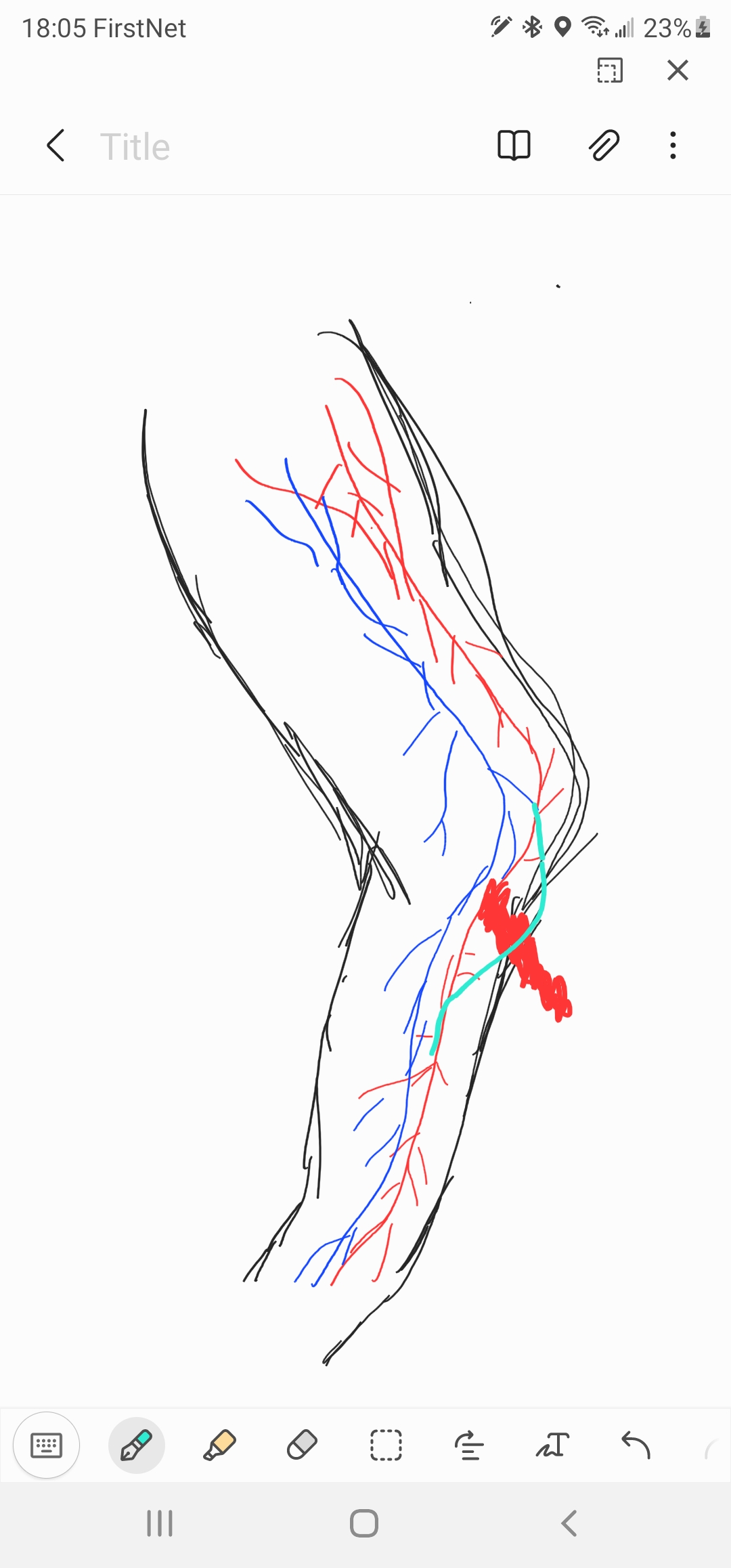 Pretend this is an arm and my anatomy is okay.
So supposing a large vessel got a lac, why can't we just reroute the blood with some needles and tubing and bypass effected areas?
I know ischemia following hypoxia is a concern, but isn't that the same if we don't stop the bleeding?
I know in complex injuries that involve a lot of layers and vessels this probably isn't feasible, but I guess for the occasional moderate case?
Probably a dumb idea, but it's been floating around in my head enough that I'd like someone to dismantle it.