Can you imaging being a Flight Doc, Nurse or Medic and working on a C-5 Galaxy that the USAF wants to turn into a Flying Hospital
The super-sized cargo plane has the square footage and power to carry large numbers of medical evacuees.
www.popularmechanics.com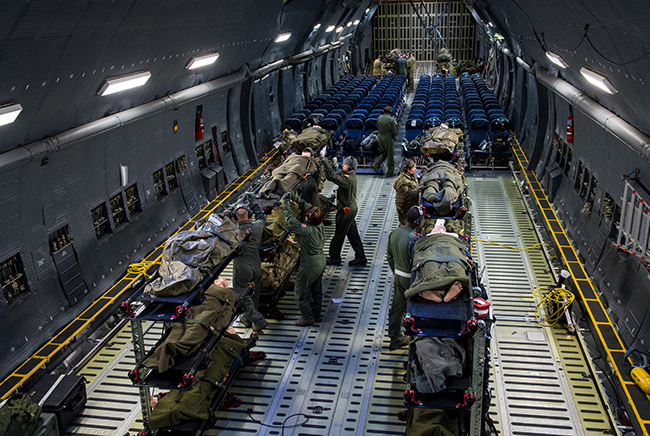 USAF aeromedical evacuation team members participate in a training scenerio during a C-5M Super Galaxy AE proof of concept flight from Scott AFB, Ill., on Dec. 5, 2018. Air Force photo by Joey Swafford. The Air Force is vetting its...
www.airforcemag.com