Opheophagus Hannah Cuddler
Outside, durable cotton fabric. Middle layer, pieces cut from a cloth 98% vacuum filter, Inside, porous very comfortable hypoallergenic synthetic material with a sponge like quality that can absorb a little moisture. All can be found on line or a well stocked fabric store. The elastic ear pieces are commonly used in bra straps, nicely durable.
I went to a reasonably competent sewing and dress making person. Who made it as seen, in two halves, the bulge for the nose towards one edge a little. So far it's been immersed in chlorine bleach solutions dozens of times and exposed to many hours in the sun or under UV-C lights.
It is made for both seal and comfort. A 8-10 day can make you forget you are even wearing it. It may take the seamstress a few trial and errors to make it fit perfectly for your face.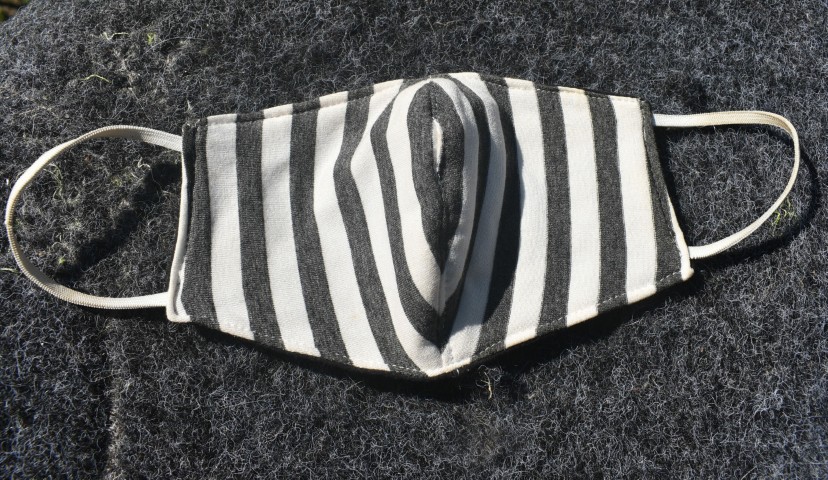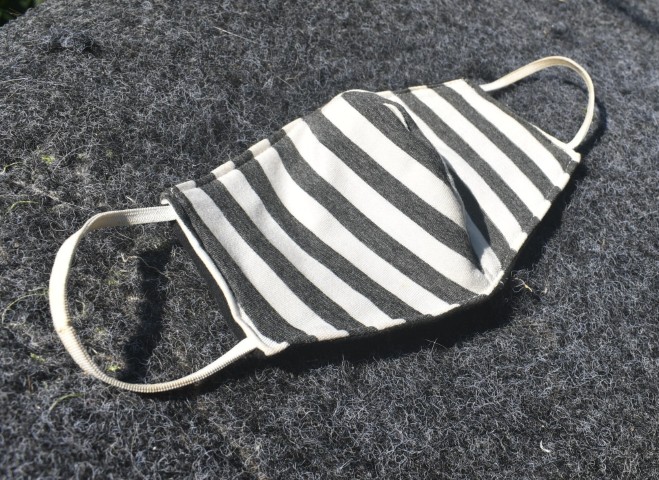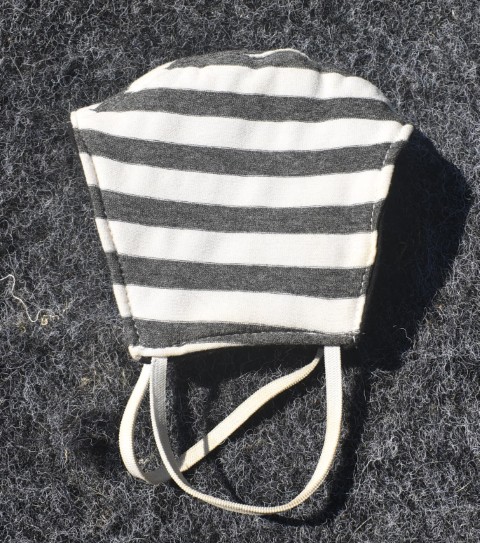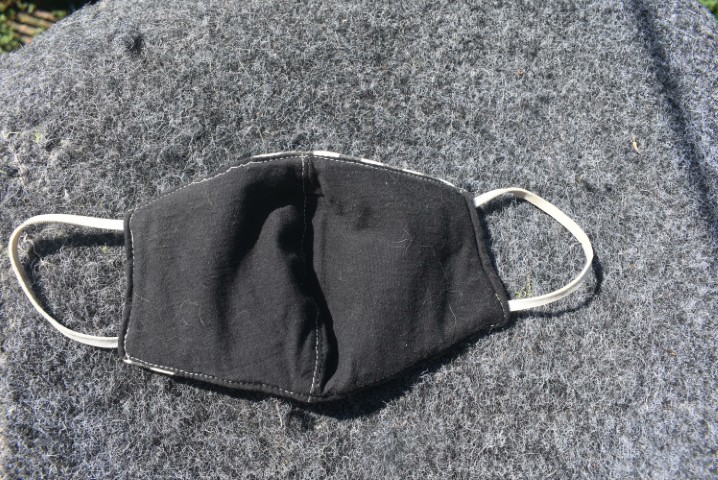 After a few hours of daily activities I crack the bottle of alcohol and clean my hands then from a new roll of tissue I add another layer of isolation. The tissue is a little flimsy and clamps to your face as you inhale.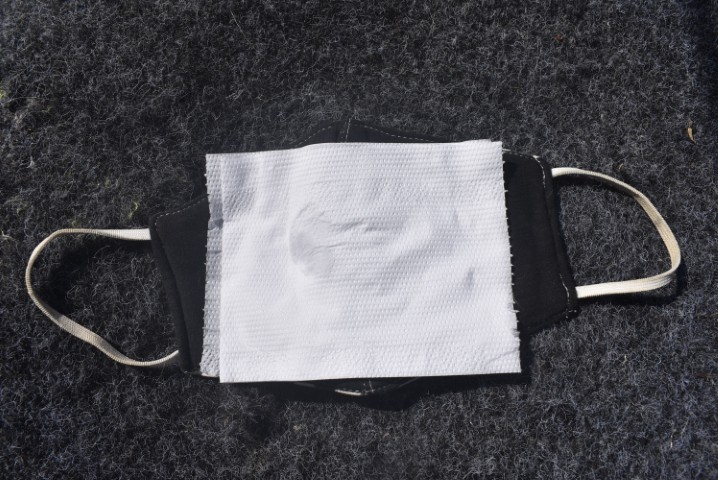 Last edited: