A Dutch forum does this since a while, and it's actualy fun to do, but above all: It's always interesting to do and you can learn from eachother!!
I'll start with the post of an EKG. Everybody can interpretate on it here.
Who joins?
Okay here it is. The first: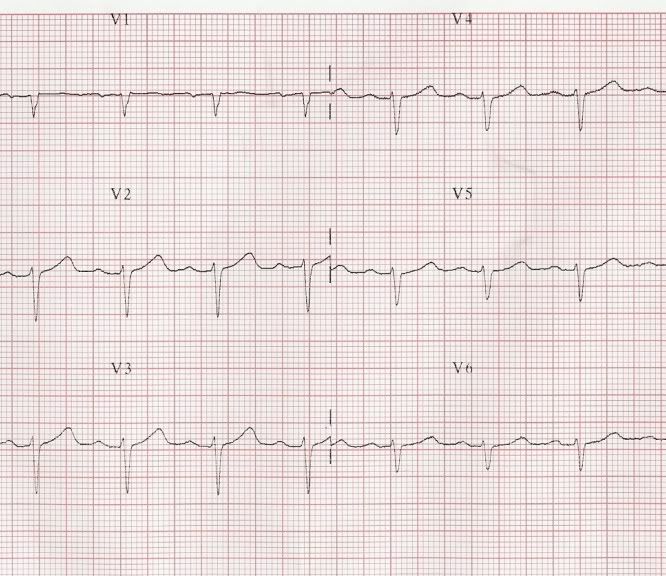 Well, what do we got here?